Bakery
Everything Seeded Bagel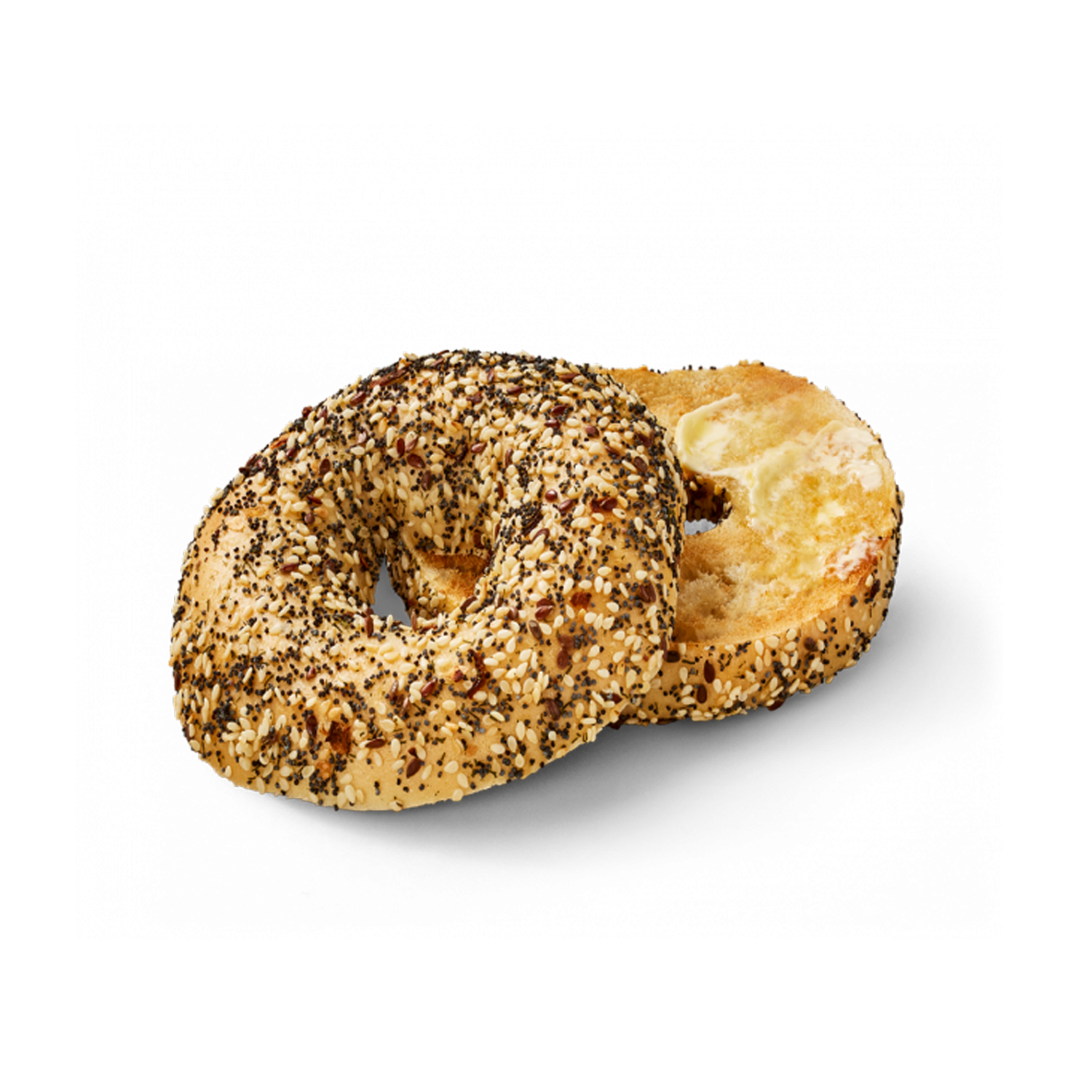 Energy:
1400
kJ
A signature New York-style bagel, which as the name suggests, has a symphony of savoury toppings including onion, garlic, poppy and sesame seeds. Available with your choice of cream cheese, VEGEMITE or butter.
Please note that some Starbucks stores may keep a reduced range of food items, subject to local availability.
Ingredients
Wheat Flour (Vitamins (Thiamin, Folate)), Water, Seeds (Sesame, Linseeds, Poppy), Brown Sugar, Iodised Salt, Onion Flakes, Wheat Gluten, Soy Flour, Barley Malt Extract, Malt Wheat Flour, Yeast, Dill.
Allergens
Contains: Gluten, soy and Sesame Seeds
May contain: Milk, Tree Nuts and Peanuts
Nutritional
| | |
| --- | --- |
| Served Hot | |
| Serving Size | |
| Kilojoules | 1400kJ |
| Total Fat | 4.2g |
| Saturated Fat | 0.3g |
| Sodium | 533mg |
| Total Carbohydrates | 59.2g |
| Total Sugar | 2.6g |
| Protein | 11.5g |
The recommend average daily intake is 8700kJ.
Nutrition information is calculated based on our standard recipes. Because our products may be customised, exact information may vary. Nutrition information is subject to change without notice.