Whole Bean Coffee
Ethiopia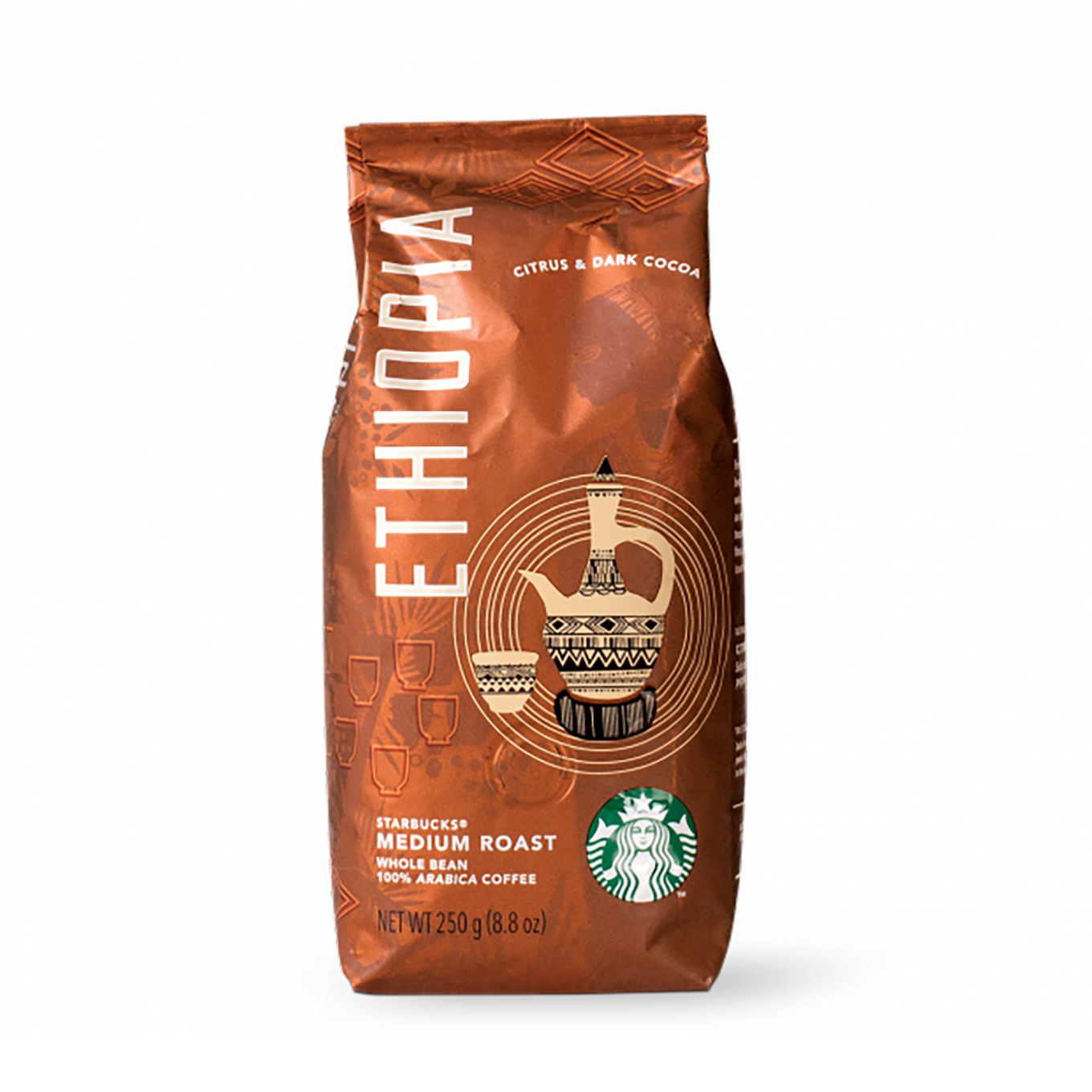 This exquisite blend is our tribute to the birthplace of coffee. On the ancient slopes flanking Africa's Great Rift Valley, coffee trees first emerged from the rich, volcanic soil. From these ninth-century highlands arabica coffee beans began their long journey from Ethiopia to the rest of the world. Today our master roasters have created an entirely new way to experience these treasured beans, honouring Ethiopia's bountiful legacy with a coffee blend cherished for its floral aromas, spice notes, and distinctive dark chocolate flavour.
Ethiopia Coffee Profile
Roast Profile Medium
Flavour Medium
Processing Method Washed (Wet)
Acidity High
Body Medium
Tasting Notes Citrus & Dark Cocoa
Complementary Flavours Dark chocolate & sweet citrus fruits
Ingredients
Caramel Flavoured Drink Base, Water, Thickener (422),
Sucrose Syrup (Cane), Flavour, Acidity Regulator (330), Preservative (202), Stabilizer (415)
Allergens
Not available for this item
We cannot guarantee that any unpackaged products served in our stores are allergen-free because we use shared equipment to store, prepare, and serve them.
The recommend average daily intake is 8700kJ.
* Caffeine is an approximate value.
Nutrition information is calculated based on our standard recipes. Because our products may be customised, exact information may vary. Nutrition information is subject to change without notice.