Whole Bean Coffee
Italian Roast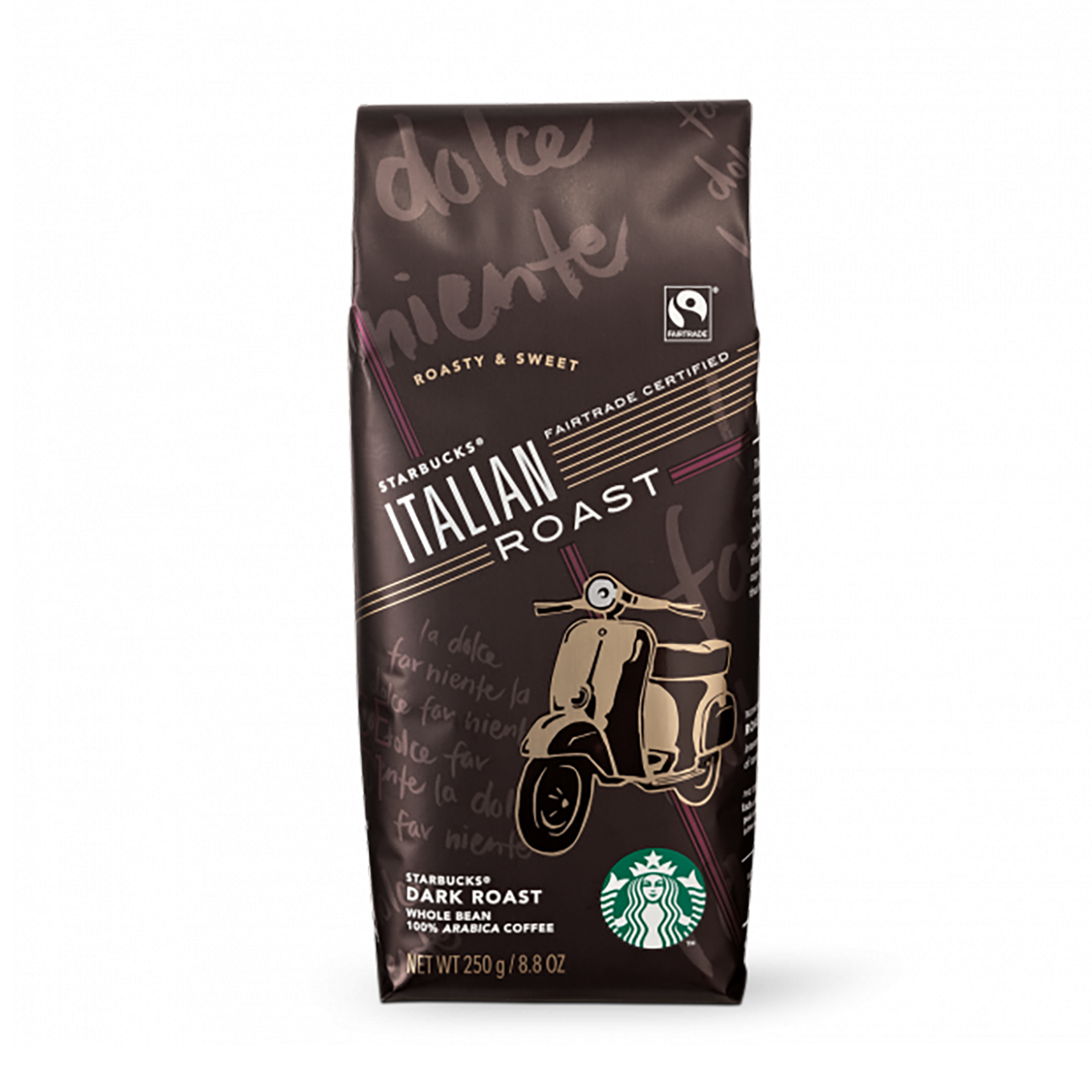 The Italians have a saying, la dolce far niente, which translates as "the sweetness of doing nothing."
That's an apt description of our favourite way to enjoy Italian Roast – just ourselves, two cups, and an afternoon to spare.
This coffee gets its distinctive sweetness from the way it is roasted: dark, and darker still. Somewhere beyond the caramel notes of our Espresso Roast but short of the smokiness that identifies our French Roast – that is the sweet spot held by Italian Roast. What is created after the coffee cools is a sturdy and sweet blend, potent and intense.
Italian Roast Coffee Profile
Roast Profile Dark
Flavour Extra Bold
Processing Method Washed (Wet)
Acidity Low
Body Medium
Tasting Notes Roasty & sweet
Complementary Flavours Chocolate, caramelised sugar, spices
Ingredients
Caramel Flavoured Drink Base, Water, Thickener (422),
Sucrose Syrup (Cane), Flavour, Acidity Regulator (330), Preservative (202), Stabilizer (415)
Allergens
Not available for this item</br/>
We cannot guarantee that any unpackaged products served in our stores are allergen-free because we use shared equipment to store, prepare, and serve them.
The recommend average daily intake is 8700kJ.
* Caffeine is an approximate value.
Nutrition information is calculated based on our standard recipes. Because our products may be customised, exact information may vary. Nutrition information is subject to change without notice.