VIA
Colombia VIA™ Ready Brew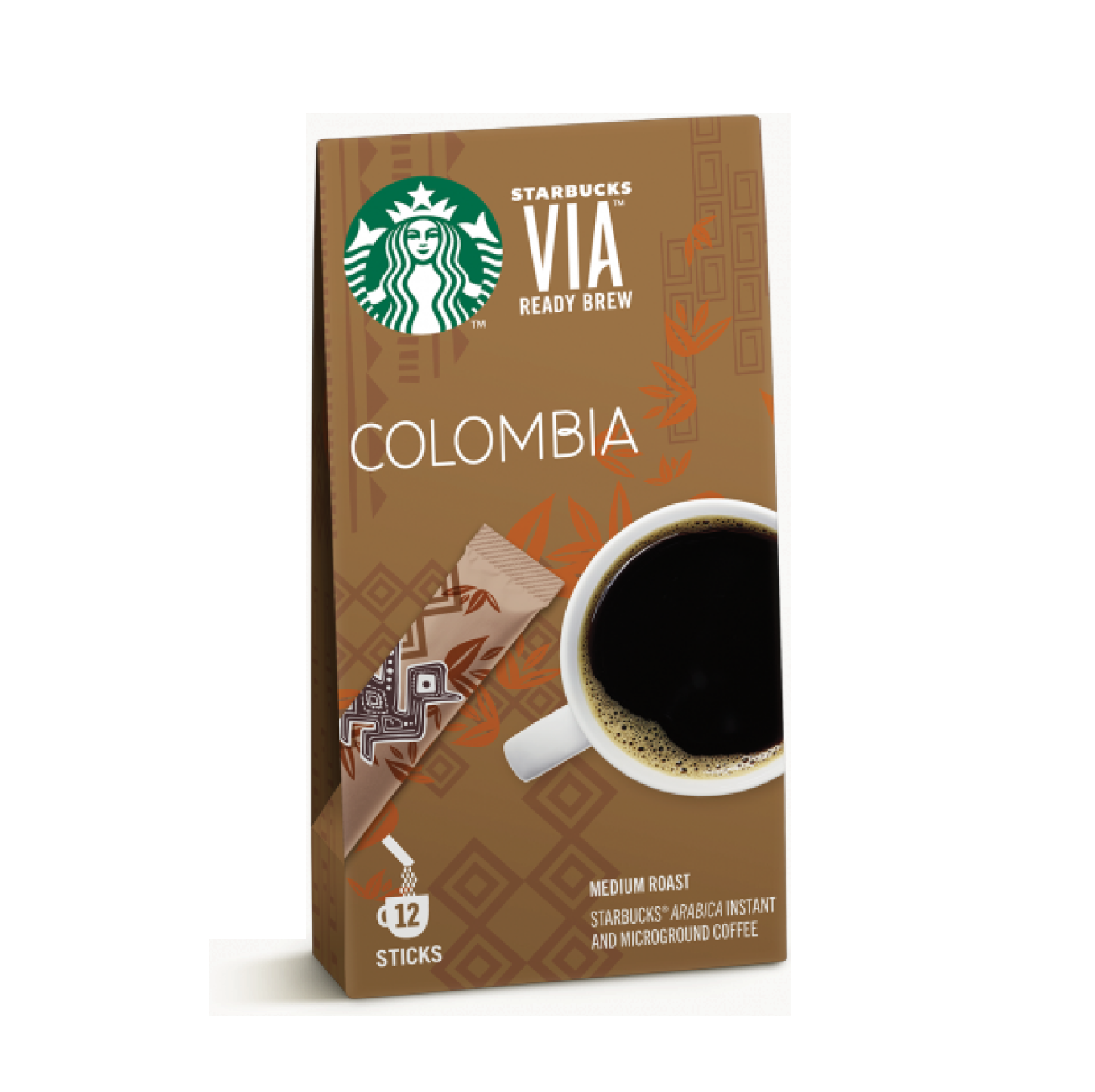 A balanced and medium-bodied coffee with a signature nutty flavour – in an instant.
At last there's an instant coffee you can enjoy at home that's as good as fresh-brewed Starbucks® coffee.
Just tear open a packet of Starbucks VIA® Ready Brew Colombia, add hot water, wait 10 seconds, and stir. Then enjoy the rich, smooth taste of 100% Colombian arabica coffee with that signature walnut flavour.
Did You Know?
All Starbucks VIA® coffees are made with the same quality coffee beans as our whole bean coffees and are also produced under the guidelines of our C.A.F.E. (Coffee and Farmer Equity) Practices.
Colombia VIA™ Ready Brew Coffee Profile
Roast Profile Medium
Flavour Mild
Processing Method Washed (Wet)
Acidity Light
Body Light
Tasting Notes Balanced & nutty
Complementary Flavours Milk Chocolate, Nuts
Allergens
Not available for this item</br/>
We cannot guarantee that any unpackaged products served in our stores are allergen-free because we use shared equipment to store, prepare, and serve them.
The recommend average daily intake is 8700kJ.
* Caffeine is an approximate value.
Nutrition information is calculated based on our standard recipes. Because our products may be customised, exact information may vary. Nutrition information is subject to change without notice.