Whole Bean Coffee
Sumatra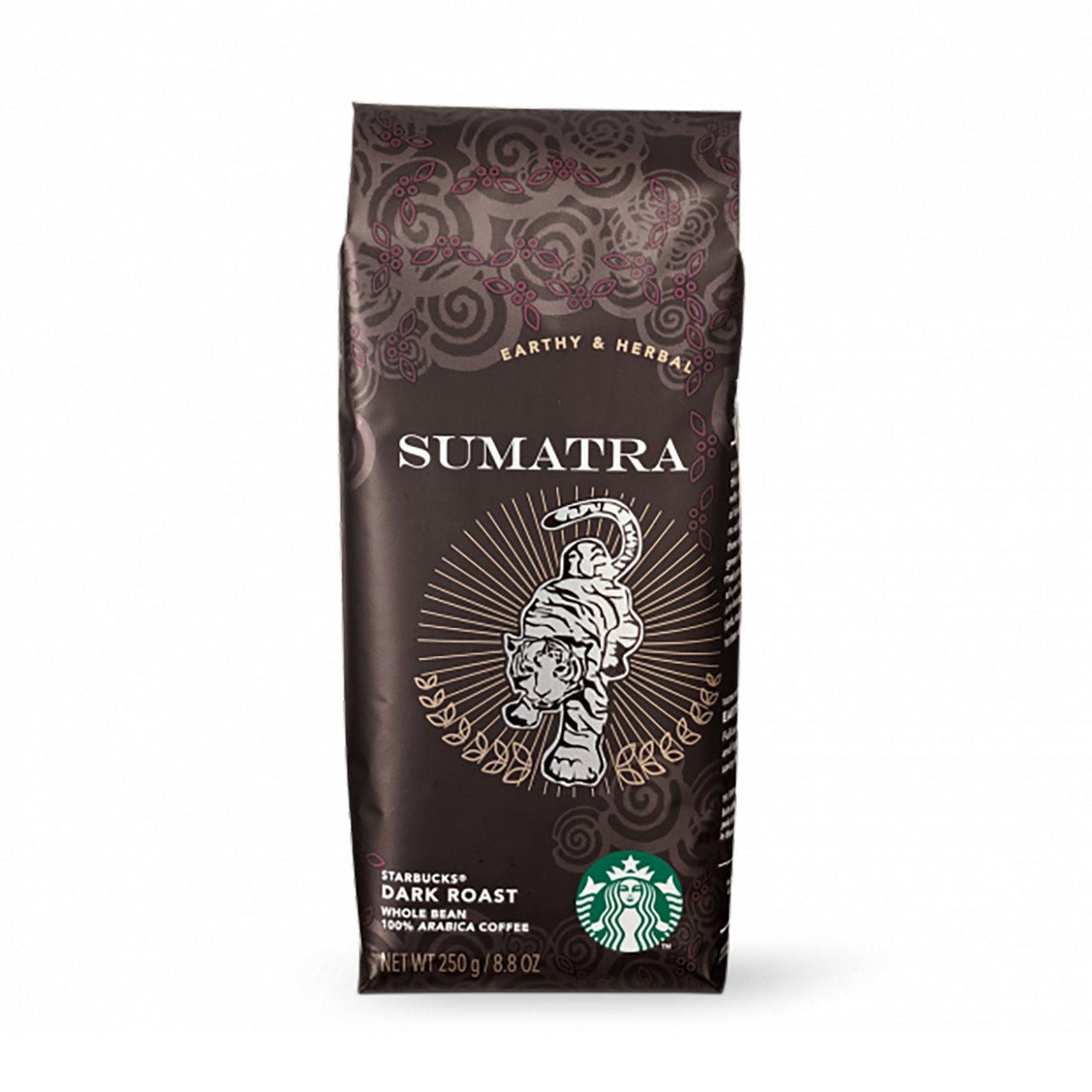 Like the lush Indonesian island of its origin, this spicy coffee stands alone. Full-bodied with a smooth mouthfeel, lingering flavors of dried herbs and fresh earth, and almost no acidity. Our roasters love transforming these unpredictable beans from dark coral green to tiger-orange to a rich, oily mahogany, revealing bold flavors that many of us can't live without. Coffee from Sumatra is the foundation of our most treasured blends, and something we've been honored to share with you for four decades.
Sumatra Coffee Profile
Roast Profile Dark
Flavour Bold
Processing Method Semi-Washed
Acidity Low
Body Full
Tasting Notes Earthy & herbal
Complementary Flavours Cinnamon, oatmeal, maple, butter, toffee, cheese & herbs
The recommend average daily intake is 8700kJ.
* Caffeine is an approximate value.
Nutrition information is calculated based on our standard recipes. Because our products may be customised, exact information may vary. Nutrition information is subject to change without notice.