Whole Bean Coffee
Starbucks® Veranda Blend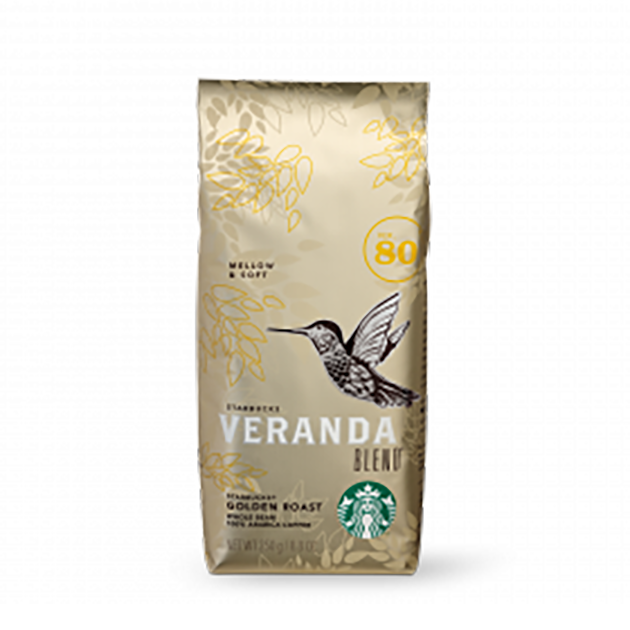 In Latin America, coffee farms are often run by families, with their own homes on the same land where their coffee grows. We've sipped coffee with these farmers for decades, sitting on their verandas, overlooking the lush beauty of the coffee trees rolling out in the distance. Most times it was a lightly roasted coffee like this one. It took us more than 80 tries to get it right—mellow and flavourful with a nice softness.
Starbucks® Veranda Blend Coffee Profile
Roast Profile Blonde
Flavour Mild
Processing Method Washed (Wet)
Acidity Medium
Body Light
Tasting Notes Mellow & soft
Complementary Flavours Milk, chocolate & nuts
Ingredients
Caramel Flavoured Drink Base, Water, Thickener (422),
Sucrose Syrup (Cane), Flavour, Acidity Regulator (330), Preservative (202), Stabilizer (415)
Allergens
Not available for this item</br/>
We cannot guarantee that any unpackaged products served in our stores are allergen-free because we use shared equipment to store, prepare, and serve them.
The recommend average daily intake is 8700kJ.
* Caffeine is an approximate value.
Nutrition information is calculated based on our standard recipes. Because our products may be customised, exact information may vary. Nutrition information is subject to change without notice.